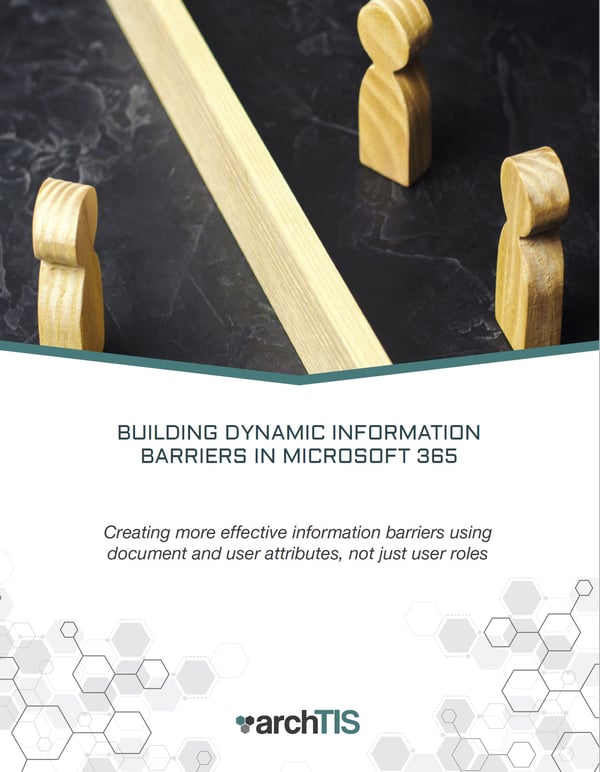 Building Dynamic Information Barriers in Microsoft 365
Information barriers that were once relegated to financial services and regulatory compliance are quickly becoming a must have to accommodate a variety of business scenarios.
The art of running a business is a forever evolving path of goldmines and hurdles. Trying to map these business processes over current technology,
is challenging at best and extremely difficult to achieve for all elements and viewpoints of business workflows.
This white paper examines the challenge of building information barriers using role based security and how to create more usable separation for more complex use cases using dynamic attribute-based access control (ABAC) policies.